Hello there fellow mommies! I am so excited to share to you our another adventure last weekend. The whole family went to Slaughter Pen Hollow to hike! We just had a walk and picture takings, we walked about 5 miles aways in almost two hours. My kids got tired not because of the miles but because of the heat of the sun. The weather was fine, it was like you're in the Philippines but I never sweat lol. I am really having a hard time sweating even I am working out in a gym so don't expect me to sweat especially if we just walked.
Here's some of our photos with my kiddos…daddy was the one in-charge with the camera so what we do is pose and pose
I love the place, it's a trail actually for cycling but we don't have a bike yet so we just walk and sometimes jog through. I had fun walking, it is really fun doing something with your family. I love to do that again!
Here's our pics taken while hiking…
Slaughter Pen Hallow Map – were tracking the pink line
Start walking …
f
irst stop over…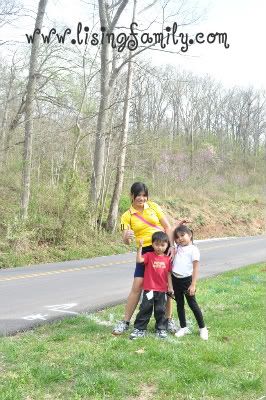 .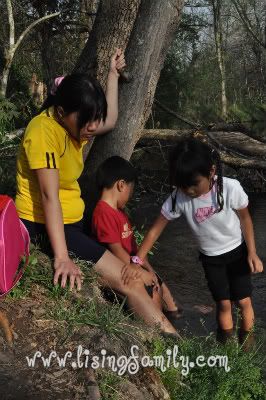 This is our last stop, we had our feet rested in cold running water…
I so loved it! Till next time!