This is a Sponsored post written by me on behalf of Scotts Miracle-Gro for SocialSpark. All opinions are 100% mine.
If you were to share an activity to do this spring, what would it be and why? Perhaps, there are plenty of activities to do especially that this season will be the kids' free time. Hence, when it comes to activities for this particular season, it is very important to come up with exciting and fun activity idea for kids to enjoy.
Since it has been mainstream of going to the beach and travel to other places for most of the kids of this generation, why not come up with an idea that surely they will get to be responsible while enjoying?
Actually, there are lots of activities wherein kids could learn out of doing some activities. There is taking care of animals, planting various kinds of plants and a lot more. But since nowadays, we are encountering issues with our environment; it's the best time for us to introduce to our kids on how to take care of plants which is one of the important things people need the most. Hence, making a small yard for you to help them understand is the best thing you can do instead!
Teaching them how to plant, even how to create a yard (small or large), those important stuff needed in planting and such are just some of the basic factors to share for them to come up with a 
sustainable gardening
.
Since spring is finally here, it's perfect to prepare the plan ahead of time so that it would easily for you to teach your kids then.
You can research for yard ideas to help you visualize your preferred output. Here are some of the samples of yards I've searched online that somehow might help you.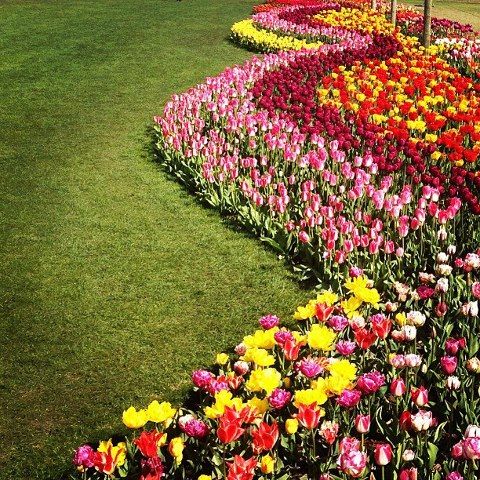 When it comes to preparing yard for you and your family to plant, it is very important to secure first the 
gardening supplies
. Plants, fertilizer, tools and mulches (such as
Florida Select Mulch
) are just some of the basic important supplies for gardening. Hence, right after you come up with an idea on how to set up your yard, make sure you have at least the above mentioned things to make your activity done according to your plans.
One of the common problems in terms of planting is the soil's factor of producing healthy plants. Good thing that there are solutions to it and that is through the help of fertilizers and mulches. In fact, when it comes to fertilizers, of course there are varieties to choose for and so to mulches.
What makes this more interesting compare to other kinds of brand especially for landscaping is that, it is created sustainable, made naturally and locally and as well, tested before being sold which makes it proven effective compare to other mulches! Hence, if you live in the said place and is also having issues with planting, try this product now!
Meanwhile, if you do live outside Florida, you can still come up with the same result. And that is 
Scotts Nature Scapes mulch. 
It may not be similar as Florida mulch but sure it has the same result that surely you would get satisfy out of trying. It also comes in 3 different colors: Deep Forest, Classic Black and Sierra Red- these are made of natural forest products that makes it very convenient to use! With that, no need for one to visit Florida to experience the same outcome since Scots mulch is here to help you out.