Mommy and Me Monday! I am a little bit late but it still MONDAY!
So here's my sharing this week. Last Saturday was a fun day to all of us since the three of us were all new here, we are all axcited to go out and have fun!
We visited LAKE BELLA VISTA in Bentonville which is a few minutes drive from our place. I am so in love with the lakes here and my kids so love the play area! If only I have my own car, I sill surely bring my kids there even everyday!
Here's some photos of us ....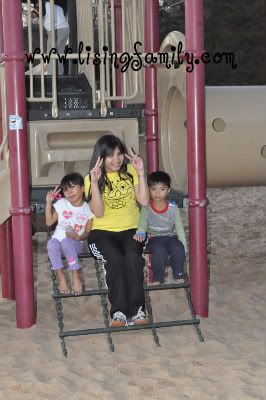 me and my kids
kids @ play!
Happy Mommy and Me MOnday!