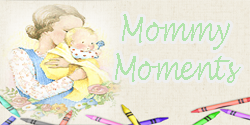 Congratulations to all of us Moms! Congratulations for another year has passed and another milestones for us!
My kids finished their studies before we left, Ethan finished as Junior Casa or Nursery and Ishi finished Junior Advance Casa or Kinder I. We purposedly scheduled our flight in March to catch up with the 4th quarter exam. My kids took their exam 1 week in advance since our flight then was 11th of March and their real exam was March 16-19.
I was happy they finished their studies even though they are more excited counting down days than going to school coz they know we will be leaving so soon. Nursery doesn't have graduation in La Cabecera de Montessori (where my kids studied), only Kinder II has. But I already experience them graduate during their 'saling pusa' stage at the age of 2 and half and I already know the feeling though they are so little by that time.
I am really glad they made it without my supervision for the last 2 months of their schooling, I maybe busy that time but they are still going to school with their Lola Taba.
My little angels in their PE uniform during the last day of their exam
Now that we're here, I guess they will be back to Zero. Ethan will be in Pre K (I hope) and Ishi will be in Kindergarten. It's spring time break but we were getting ready for another school year coming.
I am excited for them but I am worried about bullies esp. for Ethan. He's very vulnerable, he easily cries and I am afraid he'll be like that in school. I hope not.
Happy Mommy Moments to all of us here! Again Congratulations!